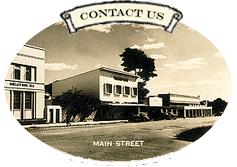 Email us your details/comments


Please take some time to make a contribution to the maintenance and longevity of this website by making a deposit into the following account:

The Mufulira Club


ABSA Cresta Branch


Branch Code: 632005


ACC. NO.: 9159107934

Drop us an email with the details of your contribution so we know who you are!
Contact Us
Disclaimer: All information posted on this website will become public information, and may be subject to Spam and other unscrupulous forms of Internet nuisance - www.mufulira.co.za cannot be held responsible for any inconvenience caused by your voluntary submission of personal information.
Send your comments or stories to us on contact@mufulira.co.za.
To be added to our Contacts List, please send your Full name, Maiden name (if applicable), which years spent in Muf, email address, contact telephone number and current country of residence to contact@mufulira.co.za. Please bear in mind your name, telephone number and email will on public display.

Send us your photos of all things Muf, to put up in the gallery!
Click here to send an email with your photos or clippings.
Please save photos as .jpg files and sent either in the body of the e-mail, in a MS Word document or in WordPad.

Remember to include as much detail as possible as to what the picture is of, who the people in it are etc. Alternative address is below:

Snail Mail:
The Mufulira Club
c/o Ms B. Simcox
P.O. Box 84437
Greenside
2034
Johannesburg
South Africa

Email: contact@mufulira.co.za
Thank you for visiting the Mufulira Website